The contact information for the AAMW Graduate Chair, as well as the affiliated Penn Graduate Groups, can be found on the Contact page.

For Application Materials and Information, please visit the Graduate Division of the School of Arts and Sciences. Application to all Penn graduate programs is completed online. Candidates for admission are not required to take the Graduate Record Examination (GRE). The GRE institution code for the University of Pennsylvania School of Arts and Sciences is 2926, and the department code is 2301.  In order to be eligible for an AAMW fellowship, your completed application must be received by December 15. AAMW also encourages applicants to send a writing sample, which should be submitted with your online application.  There is no specific length required for the writing sample, but it should represent your most advanced research to date and should not exceed 30 pages, excluding images.

If your writing sample has a lot of images and the online system does not accept your upload, you can submit a paper copy to the administrator of the History of Art Department:

Darlene Jackson
Department of the History of Art
Elliot and Roslyn Jaffe History of Art Building
3405 Woodland Walk
Philadelphia, PA 19104-6208
Ancient and modern languages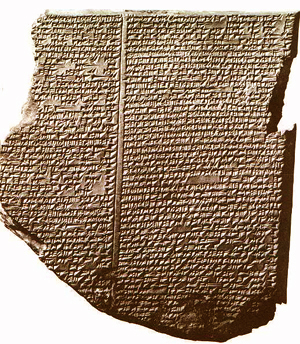 Scholars must be able to work with the primary languages spoken by, and about, the cultures on which they focus. The AAMW Program therefore requires students to demonstrate expertise in two primary languages. This demonstration, by coursework or exam, must be complete by the end of the third year of study.

If Classical art and archaeology is your principal area of construction, you should be aware that AAMW does not normally admit candidates unless they have begun instruction in both Greek and Latin, and taken at least one language to an intermediate-advanced level. Students who have not yet begun instruction in an ancient language, or have studied only one of them, will have difficulty securing admission to the program.

If your training in ancient languages is not strong, consider enrolling in an intensive ancient language program prior to applying to AAMW. Excellent summer programs in Greek and Latin are offered at U.C. Berkeley, CUNY, and the University of Chicago, among others. A year-long program in Greek and Latin is also offered by Penn's Department of Classical Studies and archaeologists frequently complete this Post-Bac program prior to beginning graduate study.  Other Universities, such as the University of North Carolina at Chapel Hill, also offer Post-Bac programs in Classics.

If your field of concentration is North African, Egyptian, Bronze Age Aegean, or Ancient Near Eastern, the AAMW faculty recognize that the ancient languages of these regions cannot be studied at most institutions. Students with such fields of concentration can secure admission to AAMW, if their undergraduate record is excellent, although instruction in two ancient languages will need to begin during the first year of graduate study.

The Program also requires that graduate students pass reading examinations in two modern languages: one must be German, and the other can be French, Italian, or Spanish. Depending on the area of concentration, students may sometimes substitute another modern language for French, Italian, or Spanish with the permission of their advisor.